ROCK LEGENDS CRUISE 2 (10th to 14th January 2013)
"It's Fun every Night "

Being lucky enough to enjoy two Lynyrd Skynyrd Simple Man Cruises, I was unable to resist to the call of the NAHA (Native American Heritage Association) and I took my ticket to go on the Rock Legends Cruise. First, I must admit that I was unable to resist to such a good music program, and, except for money reasons, I'd have been really disappointed if I had missed that great meeting. That's why I have collected money for a whole year, birthdays and Christmas gifts included), so I was present at the Fort Lauderdale rendez-vous on January the 10th to get in that enormous ship.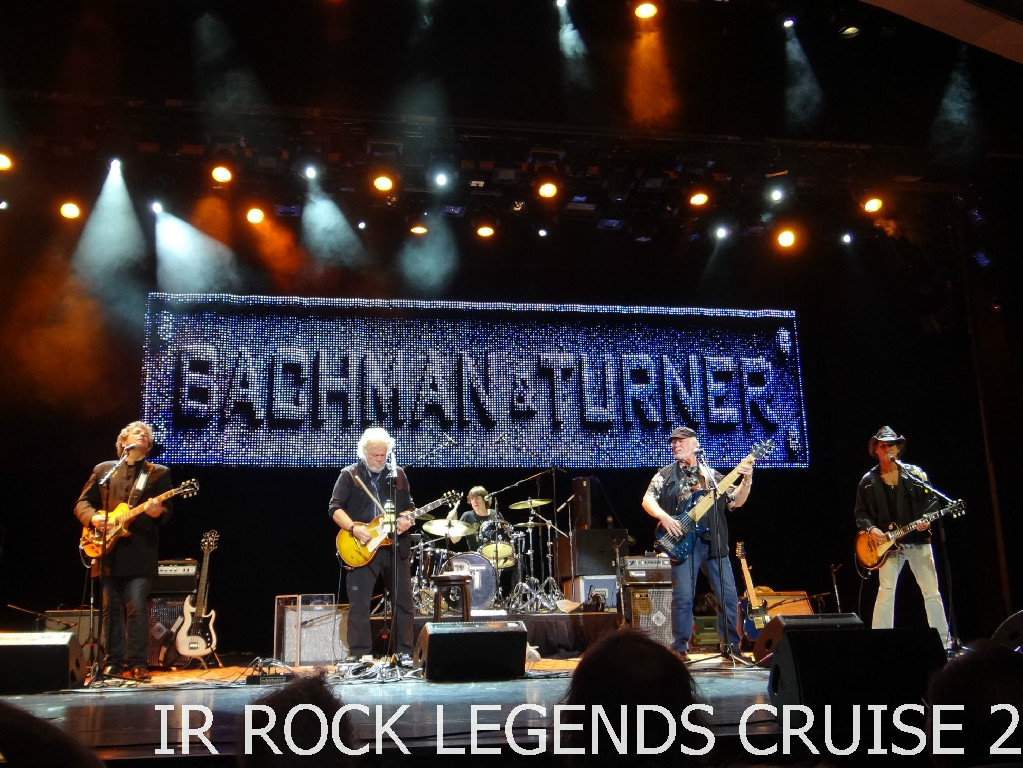 So with my old friend Pat "freeman" Leblanc (calibre 12 singer), we arrive in front of the gigantic "Liberty of the Seas", a wonderful and enormous ship. More than 4000 people will get on that ship for 4 days to enjoy these legendary groups such as Foreigner, Paul Rodgers, 38 Special, Marshall Tucker Band, Atlanta Rhythm Section, Foghat, Kansas, Blue Oyster Cult, Kentucky Headhunters, Creedence, and Molly Hatchet or Artimus Pyle Band, just to name some. It's hard to believe!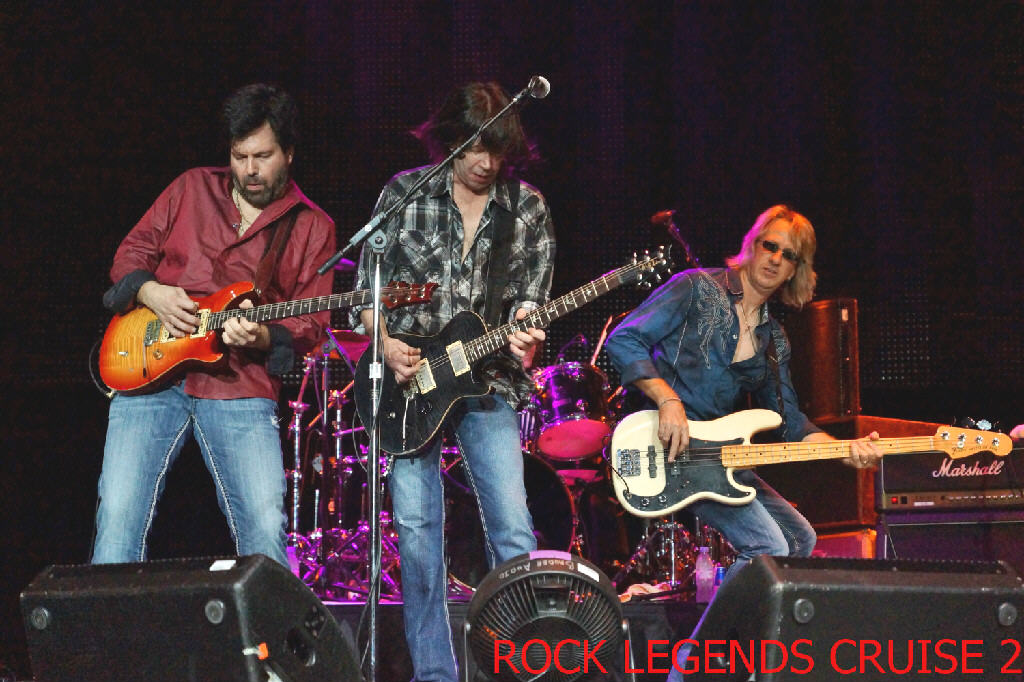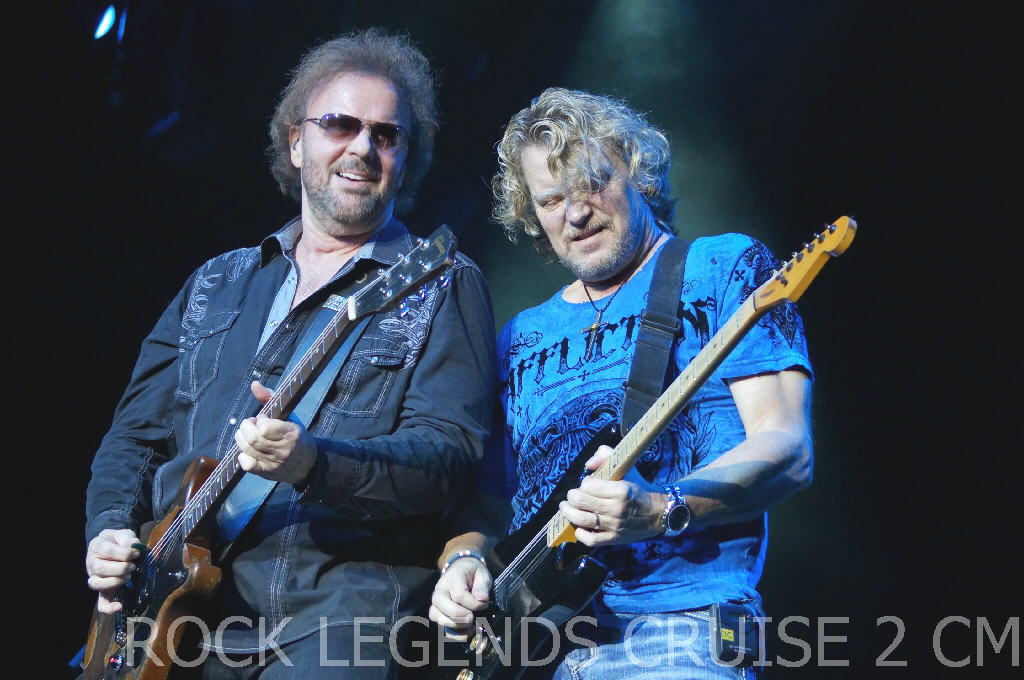 So what an organisation. In less than three quarters we are on the deck with our cameras. We leave our luggage in our cabins, and fast we go back on the deck to meet other music fans. We soon meet other frenchies, Johnny Da Piedade (Big Cactus Country) and the nice Alison (Les News de Nashville). The schedule is very important and I knew that .38 Special has had the honour to begin the music at 6.30. For the fun, we just meet Don Barnes during the security and safety recommendations, just half an hour before the show.. So as soon as the speech is over, we go back to the Platinum Theatre where .38 Special begins these 4 days of fun and music. Mister Barnes is always so impressive. « Rockin' into the night », « Back Where You Belong », « Wild eyed Southern Boys », etc... .38 Special classic songs with « First time Around » and « Honky Tonk Dancer » during the medley. The only question that stays in our mind is about Donnie Van Zant missing. So, however, we don't have time enough to think about it, because just the time for a drink and back to the show with Foreigner. I'm really impressed to see Mick Jones and Kelly Hansen so close to me. Sometimes it seems to me that they are playing in my living room, at my own house. It's really too great! As soon as the show is over, back to the deck for dinner and a great Margarita… We need to get back our strength, because the night is not finished yet, even if we really tired because of the jet lag! My friend goes to the Molly Hatchet show, but I prefer to go and see some parts of the shows of Pat Travers Band, Artimus Pyle Band and Fired Guns (Mike Estes with Charlie Hargrett and Greg T. Walker )!
It's not used to say that the Blackfoot show is great, but we are too tired to stay until the end and we finally find our rooms and our beds. What a first night!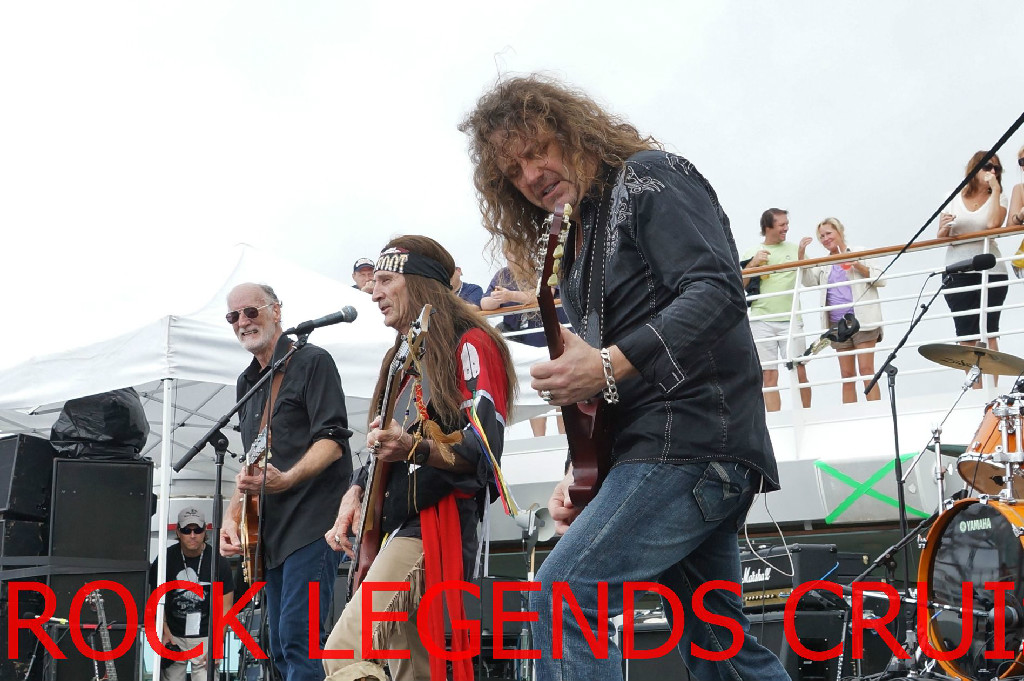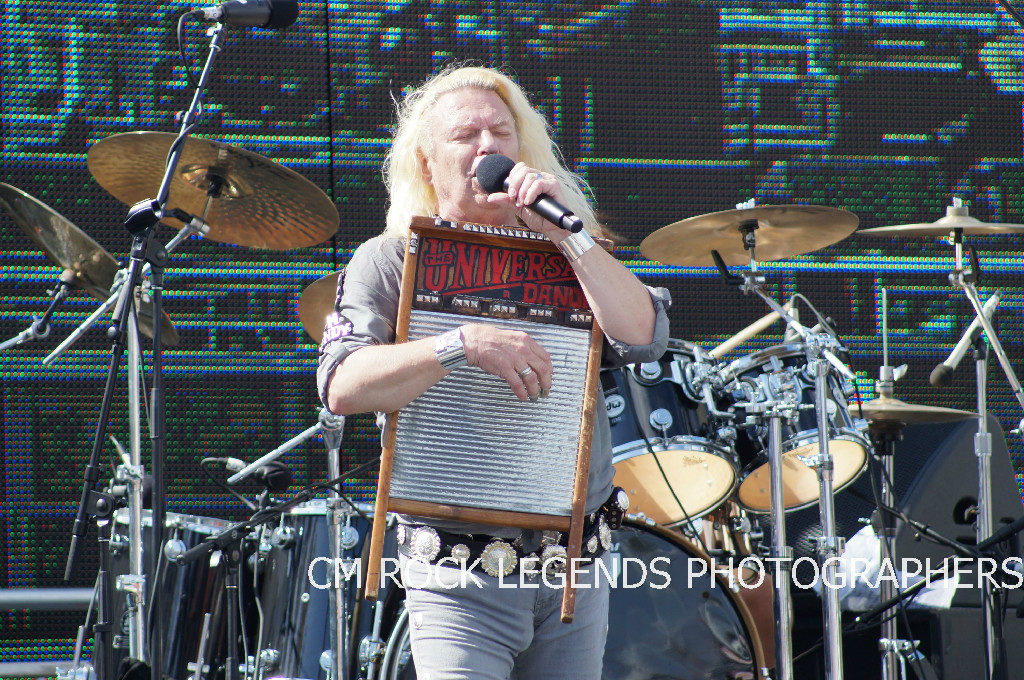 Friday Morning, a big and delicious breakfast gives us the strength for the whole day. Back on the deck where Mike Zito is already on stage (really great!). It's just midday when we get a great moment of emotion, with the ARS (Atlanta Rhythm Section). The band is different of the Ronnie Hammond and Barry bailey era, but I've had a real nostalgic moment being two meters from Dean Doughtry, Paul Goddard, Rodney Justo, etc. I can assure that it is a particular moment… The ARS plays most of their great songs, such as « Imaginary Lover », « Back Up Against The Wall », « Homesick », « So Into You », « Large Time », etc … And I was close to cry during "Do It Or Die"… I often think about this special moment and it's always as great in my memory: a wonderful ARS show, and it was not obvious just in the middle of the day. I was really proud to shake Rodney Justo hands in the elevator in the afternoon. So we just take one hour to eat something, just before the Foghat show scheduled at 3.30. I was impatient to see them on stage, I listened to them for so long, since I was a kid in fact, and I knew that they deserved a great success last year on the RLC first cruise. And I was not disappointed! One of the best shows I had the luck to see, a powerful moment… It's hard to resist to so much power… and that's nice! What a wonderful concert with great songs such as "Home In My Hand", "My Babe", "Drivin' Wheel", "Stone Blue", "Fool For The City", "I Just Wanna Make Love To You", and the unforgettable "Slow Ride"! ... It's impossible to forget Lonesome Dave and Rod Price. So we deserve a good margarita after that magical moment! But, the day is not finished. In that kind of moment, we realize that our body is not prepared to get so much powerful music for so long. We won't complain, obviously, but two hours between every show should have been better. Bands all play on three different stages, at three different places, but all at the same moment! We just have to do some choices… and that's what we do between 6 and 8pm where we attend the first part of the Marshall Tucker band concert and the last part of the Artimus Pyle Band show. I must admit that, at the difference of most of the American people on the ship, I'm not a big fan of the Artimus "cover band", even if I can admit they have the right to do it. But I don't know… I don't really enjoy his acid speeches, always about the fact that the only and real Skynyrd is the Ronnie Van Zant version. So,, it may be real, but for me I respect the actual Lynyrd Skynyrd! So, however, it was a good moment and a good show. Just after, direction the Studio B stage (ice-skating arena) to enjoy the voice of the great Paul Rodgers… Unfortunately, all the people of the cruise have the same idea, and so we were unable to get into the arena. So back on the deck to appreciate the end of the Creedence Clearwater Revisited show, and the wonderful Kentucky Headhunters concert. I didn't know them before, but they really are great, a wonderful Blues Rock with songs such as « Walk Softly On This Heart Of Mine », « Spirit In The Sky » , « Dumas Walker », etc... This band made me a great impression! End of the day and back to our cabins on the Liberty of the Seas.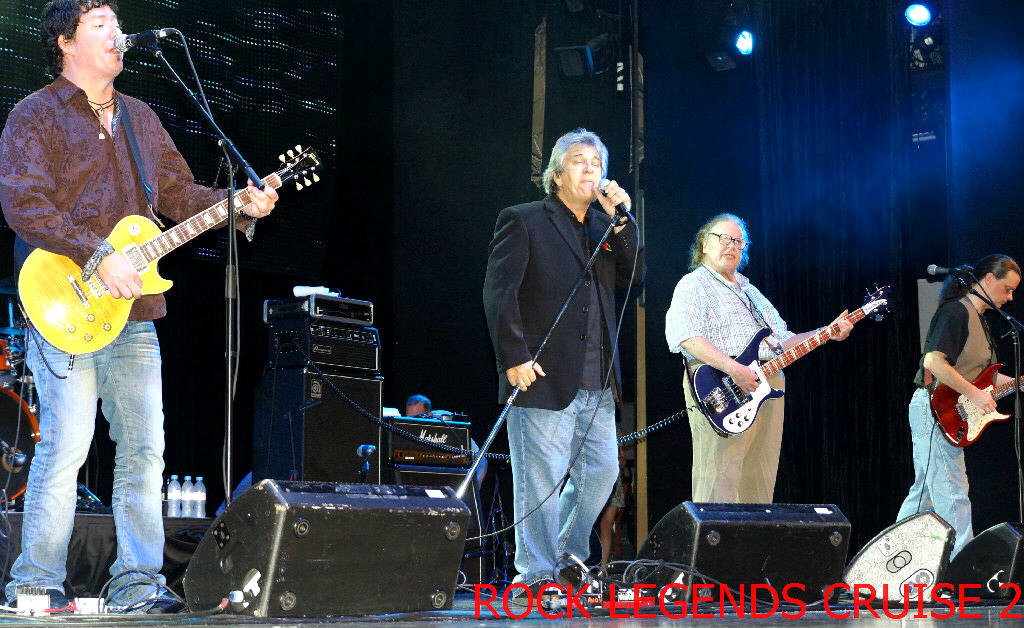 Saturday morning, we wake up early not to miss any musical moment. A stop has been scheduled on the Labadee (Haïti) island. We stay on the beach and in the water until 3pm, ready to go back to the party. When we are back on the ship, it is the end of the Devon Allman show. Not bad but I'll sure enjoy him better the following day with the "Royal Southern Brotherhood". No question to miss Paul Rodgers again today, and waiting that special moment, we enjoy some parts of Whiskey Myers, Blue Oÿster Cult and Black Oak Arkansas, with the incredible Jim Dandy, concerts! Then it's one of the best moments of this cruise, Mister Paul concert. Cameras are forbidden, but however, it's a unique experience to be at three meters of mister "All Right Now". It's really different of a show in a big arena. A great moment with Free (« Fire and Water », « Mister Big », « The Hunter », etc …), Bad Company (« Can't Get Enough », « Movin' On », « Feel Like Makin Love », « Shooting Star », etc ...) and obviously the unique "All Right Now" at the end of the show.. Really an impressive show! Just half an hour after this unique moment, back to the show with Dave Hlubek, Phil Mc Cormack, Bobby Ingram, and their Molly Hatchet! The evening ends with the Marshall Tucker band, again, but in a huge jam session. Just like last year, Doug Gray had the task to manage the late-jam, so we got an invasion of musicians who came and played with the MTB. In my memory, I just remember Mister Dave Hlubek, Mike Estes, Bobby Caps, Brian Basset, Bobby Ingram, Buck Dharma, etc… an incredible evening that sure will stay in every member of the audience thoughts!

thoughts!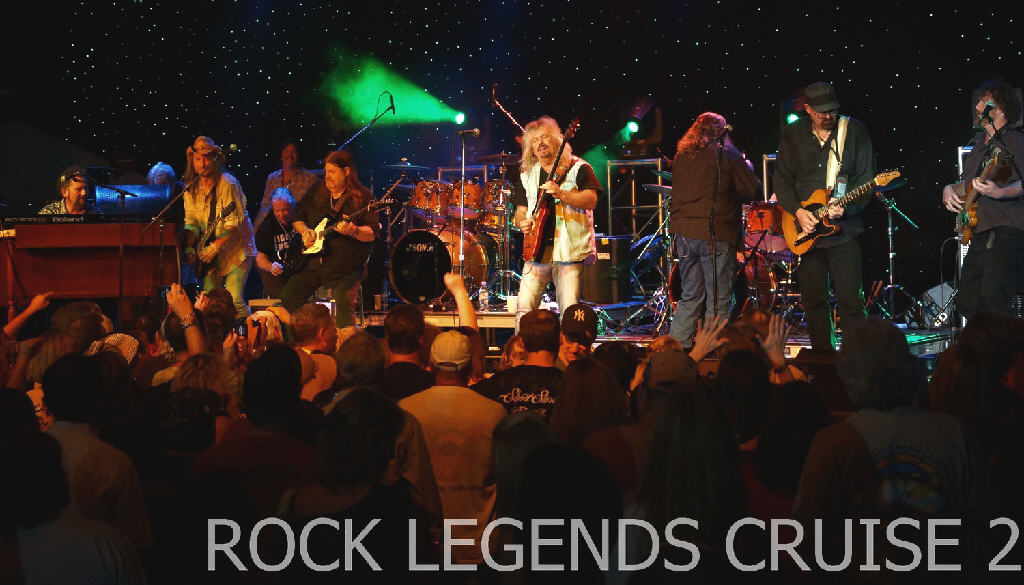 Just the last night, and it's already Sunday, last day of the cruise… That's incredible how fast these moments are! We still have to make some choices, find bands we didn't see since the beginning or groups we want to see again… At midday I share a part of Jim Dandy's Black Oak Arkansas with the end of the Royal Southern Brotherhood concert. RSB is a big discovery to me, I even find that Devon Allman is better in that band. Then the last but difficult choice between ARS, Kentucky Headhunters, and 38.Special, these bands playing at the same time on the three stages of the ship. So it's under a great and heavy sun that Don Barnes and his band begin to play on the deck. It's so warm that we are obliged to often get drinks at the bar! No time to loose, because Foreigner has already begun his acoustic show on the Studio B stage. Great! They have begun when we arrive, but what a chance to have diamonds such as « Waiting For A Girl Like You », « Say You Will », « Feels Like a First Time », « Blues Morning », etc... Wonderful Foreigner playing unplugged!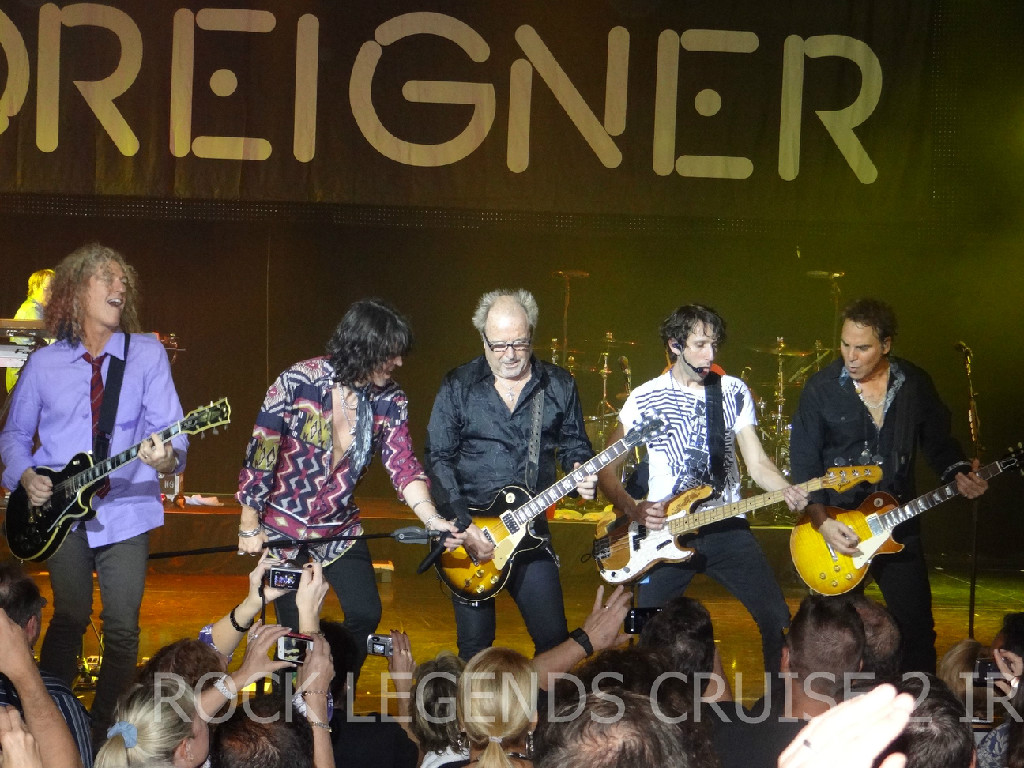 New dilemma around 8pm with Kansas, Foghat or Paul Rodgers. We choose to see the beginning of Foghat and the end of Kansas, not my favourite musical style, but it was the occasion to see them live. It was very moving to hear the audience singing "Dust in the Wind" and "Carry On Wayward Son"! So, when it's time to eat, we understand that these are the last hours of such an event that won't be organised again. We can feel such an emotion! So we pack our luggage with a little sorrow in our minds. However we finish this wonderful cruise with Fired Guns. Mike Estes has invited his friends of Blackfoot (the real one?) Charlie Hargrett and Greg T. Walker, and the cruise ends in wonderful fireworks. We just want to be able to live another cruise one day! Maybe a Rock Legends 3 is going to happen one day. However, congratulations Pamela and Barbara (NAHA : Native American Heritage Association) for this wonderful job. We just cross fingers and obviously… we won't forget!
Keep on Rockin'
John Molet (Translate in english: David André)


Copyright © 2013 Road to Jacksonville
Webmaster : Patrice GROS
Tous droits reservés.
Design par Zion pour Kitgrafik.com