BOB BURNS OFF THE ROAD !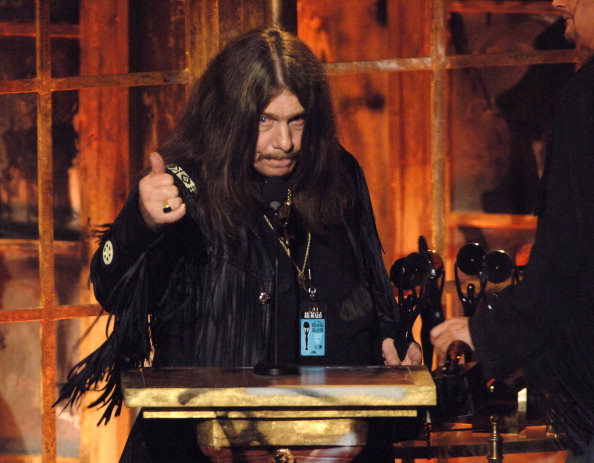 Summer 1964. It's hot. Florida has never been famous for its freshness and the Sun hitting hard. But the young Bob Burns doen' cares; He is happy and life is not so evil announced . The guy who owed him money could not pay it back but he gave her a drum set in place and it is so much better. Bob like pounding the skins with sticks firmly in his tight hands. It seems that this instrument was made for him. Moreover, his school buddy Gary Rossington is doing rather well and it has the rhythm in blood. The same Gary, after sticking to buddy's drum set, is geared towards the guitar. He managed to save and just has to pay one. Both, they repeat in the Bob's parents garage .
For the moment, they are sitting in the grass and attend a baseball game. Music, it's nice but you don't mess with the baseball. They look with admiration mixed with envy the player who is about to launch. This is Ronnie Van Zant, a grand, a hard, a Brawler; almost a legend. Bob wakes up to see better. Attention, it is gone! And BAM! Total darkness!
The ball, with incredible force, struck the head of young Bob who now lies on the ground, completely knocked out. Fortunately, there is more fear than harm and the three kids become fast friends. Subsequently, known. Lynyrd Skynyrd is launched.
Bob Burns will participate from 1964 to 1974. With his long hair, it will contribute to Leonard Skinner ulcer, the gym teacher. . It will the Hell House's hell, where at the bottom cabin of wood which serves as a rehearsal for the group. . He will be pointing by Ronnie Van Zant for refusing to play a piece (after grueling hours of rehearsal, Ronnie ordered that the band played a few tracks for peeps who have just arrived. To the categorical refusal of Bob, Ronnie comes out a gun and threatens to blow his brains out if he does not play drums).. It will suffer fatigue and the pressure of constant touring (with, in addition, a pregnant bride who awaits him in the country) and will leave the group in 1974 to safeguard their physical and mental health (Ronnie Van Zant will also write "Am I losin' '? ' after his departure).
But above all, he will participate in the recording of the first two discs of Lynyrd Skynyrd, these two legendary albums, these two slabs of wax heavy threats and black as hell. He will find the right groove for "Gimme three steps". It will hit its skin with a mixture of resentment and dexterity by rolling his snare drum on the surge in "Free bird". It will accompany the 'Simple man' third solo at its worst. It will type effectively on "Swamp music" and "Sweet home Alabama" give its tempo so recognizable. It will record even, before leaving, battery hypnotic and disturbing "Saturday night special.
With another drummer, have these titles had the same impact? We are entitled to ask the question.
Bob Burns will revisit survivors of the group in 2006 for the introduction of Lynyrd Skynyrd to Rock no Roll Hall of Fame and will continue to play on stage more or less regularly.
April 3, 2015, Florida. Lynyrd Skynyrd plays in Jacksonville. Gary Rossington took the opportunity to make a family trip to the communal cemetery, history of gather on the victims graves of the plane crash and also of his parents. On the way back, it passes in front of the old House of the Burns family. His heart sinks when seeing the garage where they repeated when they were young. It's been so long.
April 3, 2015, Georgia. Bob Burns just out of scene; the show wasn't bad. And then, what a pleasure to play on this drums. While driving, it look back at the past. Fortunately this type could not give his money in 1964, otherwise he would have perhaps ever known happiness to play. And thanks to baseball without which it would perhaps never met Ronnie Van Zant. The thoughts parading, nostalgic. It is so far everything.
If only it did not rain so hard.
Without warning, the car left the road, struck a mailbox and struck a tree head-on. Bob Burns had not put his seatbelt. He was sixty-four years.
It now joins the pantheon of Lynyrs Skynyrd former members victims of violent death. It is now up to the legend.
"Oak tree, you're in my way!
Olivier Aubry.

Copyright © 2013 Road to Jacksonville
Webmaster : Patrice GROS - The Sound Of Chicago
Tous droits reservés.
Design par Zion pour Kitgrafik.com