Copyright © 2007 Road to Jacksonville
Webmaster : Patrice GROS
Tous droits reservés.
Design par Zion pour Kitgrafik.com
Southern rock in Germany

HOME OF ROCK - http://www.home-of-rock.de
Southern rock in Germany is an item that, at first glance, seems simple and synoptic but that, at a closer look, almost seems to take on absurd dimensions. Not because there were so many bands in Germany that played southern rock, but because it's hard to define what exactly pure southern rock is. On this issue, many a discussion has been held in which was argued on topics like origin, dialect, style...and apart from some original southern rock bands, recognised as such, it will always be a mystery or a matter of interpretation what exactly southern rock is. An important contribution to solve this question has been made by Michael Knippschild on his website "southern rock archiv" and in his book "Southern Rock - Bands und Fakten". Nevertheless, there is this statement from Don Swensen (founder of the band Rebel Storm) : "We (musicians) determine what southern rock is (today)."
All fans of this so called southern rock genre know that everthing started with the Allman Brothers, Lynyrd Skynyrd and for instance the Charlie Daniels Band (although Charlie Daniels is more influenced by country music...) But how did it start in Germany then ? Wasn't Germany in the mid seventies the land of "Kraut- and Rübenrock" ? Udo Linderberg, yes, but no signs of typical southern rock, no dueling guitars, no endless jam (except for the totally wacked hippies such as Guru Guru & co). However, already in 1972 the westgerman band "Tanned Leather" recorded their debut "Child of never ending love" in Cologne and Munich and their second album "Saddle soap" (released on the major EMI label in 1976) sounded southern rock like. Or was it more westcoast ? Country ? Pop.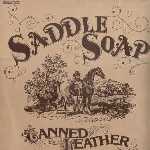 Dear music friends, now 30 years later, it is useless to discuss it. Whether the guitars on the wonderful opener track 'You blew it if you do it' are influenced by Duane Allman and Dickey Betts or by Whishbone Ash, or whether Tanned Leather might have prepared the road for a band like "Lake" (which toured with Lynyrd Skynyrd in the USA and with Wishbone Ash and many others - Lake frontman, Alex Conti, is a Duane Allman worshipper and loves Steely Dan - you see it's all rock 'n roll), or whether the band aimed their music at the cowboys, because of their songs 'A hard road back to Georgia' or 'Country boy', are all questions we don't know the answer to and it doesn't matter anymore. Just like the Atlanta Rhythm Section, Tanned Leather sometimes used funk rhythms, and in between they had real ballads like Charlie Daniels or Grinderswitch and a song like 'Greyhound take me home in San Francisco' has been influenced by the Beach boys. Moreover, this small band from Germany obviously listened carefully to Little Feat and the Doobie Brothers.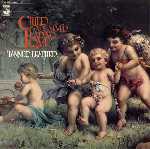 Both LP's have not been released on CD, but a collector may occasionally find these LP's in fairs or specialised websites. Some bandmembers appeared in the entourage of Udo Lindenbergh, others became successful in the "schlager"scene.
Germany, and for that matter, Europe were not southern rock bastions. Monsterhits such as 'Sweet home Alambama', 'Ramblin' man' or later the AOR charthits of .38 special could of course not be avoided and there were/are a lot of cover bands playing these songs. But bands with their own material were for a long time exceptions, and still are. While in the States, the first generation bands dealt with the known superstar problems and while their records sounded less strong - and got bad reviews from the press - and while October, 20th (for the ignorant : Lynyrd Skynyrd crashed to earth) became the saddest day in southern rock history, German musicians, record companies and producers ignored that sound or didn't dare to give a personal interpretation to it.
Moreover, there was the image of backwarted beer drinking racists. Ridiculous, if one looks at the Allman Brothers Band band members. Even when Charlie Daniels has been disqualified for years as a spokesman for ultra right wing, it is always bad to draw conclusions from an individual and generalise it to the whole scene.
Bruce Brookshire of Doc Holliday, once told me that he and his band felt like Punks of the southern rock scene when they started as " the second generation"in the late 70ties, early 80ties. Nevertheless, it was this second generation, which really pushed me into southern rock. Molly Hachet 1978 (and even more with their chef d'oeuvre 'Flirtin' with disaster' from 1979), the already named Doc Holliday, 38 Special with their first three albums, Blackfoot and also the Outlaws were all of a sudden there (in this respect the bands' founding dates are not important, the release on the german market is important). And they played loud, hard, played with two or three guitars and their guitar solo's soared higher than anything I had heard before - compared to them,Skynyrd even sounded quiet. These bands played the Art Music which still holds me in its spell. That all of these bands played in the spirit of Duane Allman and Ronnie Van Zant...I only found out later.
Probably a young band from Munich also found out later, since their first and unfortunately also their last LP was much more influenced by Molly Hatchet than by Lynyrd Skynyrd.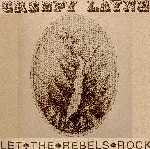 It was the eind of the 70ties and we just had dealt with the Sex Pistols, when there came a small band from Munich-Pasing and played almost exactly the same sound which was on the first two Molly Hatchet albums. And this band had its own songs !
I don't know anymore how any times I've seen them live. Five, maybe ten times, but oh man, this band raised hell. Guitar duels, boogie and classic southern rock, all the songs played as hard as the hardest songs of their american idols.
Creepy Lane is the name of this band and a couple of thousands of fans from the Munich area gave everything (even their last mark for a train ticket to the next gig), but the band split before the expected break through.
The LP was titled 'Let the rebels rock', released on the Zyx Records label and was even mixed in Jacksonville (Fl) and with hindsight the record had only one weak point : the vocals were too thin. Anyway, Robert Stragalinos may be as old as I am, which means that his voice hadn't broken at the time. For the rest, the record contains some great double leads and fine rock songs.
Songs like 'black friend', 'Dixie talkin' or 'round up' haven't found in Germany - nor elsewhere - their match. Even the obligatory Free bird plagiarism as in the song 'The dirty deal' sounds extraordinarily unsentimental since there are extremely beautiful, hard rocking guitar riffs and solo's that you wish never to end. As far as I know, keyboard player Ludwig Seus is still in the music business. He 's a year long member of the Spider Murphy Gang and has a solo carrier as a great zydeco and cajun musician. The southern rock of the early years is definitively over.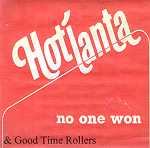 There was another band in 1981-82 which played southern rock without playing covers. Hot'lanta is the name of the band and they left many question marks behind.The band played some great rock and roll, showed some excellent southern rock when they were at their best, and on the other hand played some painful danse songs. The Santana alike songs still were OK, but when they drifted into the schlagerrepertoire... On the other hand they already showed and played a sound, which later became familiar as the .38 Special sound (in light version), with song as 'Loaded and brokedown' (forget about the badly produced vocals) and 'Carry me'. Hot'lanta rightly belong to Germany's southern rock history, but they have not been completely influenced by southern rock. Both LP's sound, according to modern standards, old fashioned and sometimes very german (in the bad sense of the word). But nevertheess, 'No one won' and 'Good time rollers' (which is the lesser of the two LP because of the trendy production at the time) are must have's for the fans - more than half of the records is fine stuff. 'Wanted, Back to Georgia', 'Southern people', 'Sex pistol' and many more show some classic double lead southern rock, just the way the fan likes it. The band quietly disappeared. Why hasn't anybody thought of releasing this stuff on cd ?
So. And then it was over for the first time with southern rock from Germany. Also in the USA, the stars went down. Some of them slowly and in agony, like Blackfoot, others quickly and painless and never to return, some, like .38 Special could proceed successfully by changing their musical direction towards mainstream rock, but they were no longer of interest for the old fans. The Rossington Collins Band could not start over, Gary Rossington, under his own name, made a terrible pop album and in Europe agony ruled. One was already satisfied with a amateur countryband covering some old hits.
The times of pain and suffer ended in 1987, when news got to Europe about the Lynyrd Skynyrd reunion tour (note that there was no internet at the time and the press didn't show much interest, but the live CD from the tour was quite well received). Around this period, one could from time to time read something about a new and hot german band by the name of General Lee Band. It would eventuelly last till 1991 before a cd was released.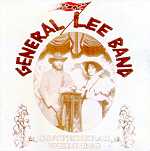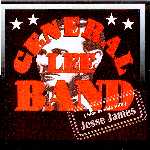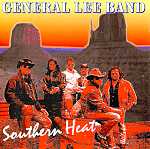 Frontman of the band was singer Willi Eilers, aka "the General". He had a really great voice. Eilers was in fact the first German who could compete with giants like Danny Joe Brown. Although the sound was not entirely good produced, the two CDs of the band (Confederal Wedding - 1991 and Southern Heat - 1993), which for the greater part consisted of covers, woke up the scene.
There followed a lot of concerts and support acts for, for instance, Molly Hatchet and the band became gradually on a well known secret. Just as was the case with Creepy Lane, the big examples of the band were once again Molly Hatchet, but this time more the 80ties version of Hatchet, let's say from 1981 onwards with 'Take no prisoners', which is confirmed by the covers of 'Bloody reunion', 'Respect me in the morning' and 'Long tall Sally' and the presence of a female vocalist. But the Outlaws, Doc Holiday and Sykynrd were of course main influences as well. And they could convince. Most of all, both guitarists did a great job; it was perfect handycraft. Moreover, my personal favourite is not a southern rocker but a fine version of Amos Moses, made famous by Alex Harvey.
The only thing this band from Sauerland missed, was some more self conscienceness, some swing and groove, and lots of tolerance and respect from the business people and the consumers. Than the General Lee Band would probably have made it. The few original compositions had in any case potential and an appetite for more. Thus happened what had to happen, the band split up.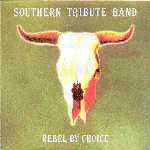 The core of the band around Willi Eilers, under the name of 'Southern Tribute Band', made another CD (Rebel by choice). The scattered rest of the band recorded a decent 4 track EP and was active for some years in the live circuit.. If 'Rebel by Choice' was released under the original name, it would have meant a giant leap forward. Although there were exclusively covers on this EP, the band sounded tighter and the production was a lot better. So, for instance, an interesting cover of Hatchet's 'Dead and gone' with original guitar arrangements, 'Wild eyed southern boys', played with a lot of fire and inspiration, 'Swamp music', top class sleazy vocals... a really well achieved ending.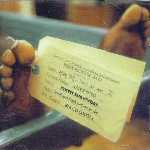 Around the same period another german southern rock project started really quick and was also really quick gone again. The Street Survivors from Niederrhein did not only give us the ugliest CD cover of all times (a dead man's leg with identification card hanging from the toe...no comment), but personally they could not convince me with their CD 'Southern rock will never die'. Although the CD contains many self written compositions, the singer is decent and the guitars sound clear, there is not a single outstanding moment on the cd.
And absolutely predictable, every song is a copy of Skynyrd and Co, mediocre and an 80ties sounding production, no, this didn't do the trick with me. Especially the ballads can easily be skipped by any rockfan.
But one should not omit the fact that the Sreet Survivors when they were on stage, gave a hell of of good show, and that after all the CD was only their debut and that some of the songs certainly had some drive to them. Who knows what this band may have had achieved if they had had more perseverance. Their cd has become a real collector's item.
General Lee here, Street Survivors there, but in the meantime a band had formed which set the standard for 15 years in Germany and Europe : LIZARD.
Georg Bayer (big Allman Brothers fan and 'brother' of Doc Holliday's Bruce Brookshire, who also produced their first CD) is the leader and the motor of the band. He led the band in the early 90ties through all the depths of the German rock depression, fought back, never gave up although the band started at the very moment the overwhelming grunge conquered the world and the band could not cash in what they had earned. Rock and roll is often unfair.
No single debut from a german band since the debut of Creepy Lane, has impressed me so much as "Rock 'n roll refugees" from 1991. Lizard started off without cliches and without stolen puzzle pieces form their musical examples. This was rock music, that could be considered southern rock, and could be part of any "classic" rock event. It was not without reason that Lizard was the support act for non southern rock bands such as the Kinks, Golden Earring, Manfred Mann"s Earth Band or Wishbone Ash.
My first live experience was during the joint Rickey Medlocke's Blackfoot/Doc Holliday tour. And it was obvious : this band was better than everything else in Germany -
The point was that the band persevered. And than suddenly it happened: the band broke up and Georg Bayer was left over with a couple of songs for the upcoming album.
Real brothers however help each other out and out of this difficult situation probably the biggest german All Star Project without the big industry's help was born. Some of the finest musicians were part of the line up : apart from Bruce Brookshire and his Doc Holliday brothers in arms "Bud" Ford (bass), "Cadillac" Lastinger (drums) and John Turner Samuelson (guitar), also Micky Moody and Bernie Marsden (ex-whitesnake & Company of wolves, now M3), Rob Walker (Stillwater), Jeff Carlisi (.38 Special) and lots of other famous names from the german and american scene were present on the CD. The result were 14 songs, that because of lack of time and money, were not perfectly produced. Moreover in the 90ties Bruce Brookshire had a very personal idea about sound, but the production was at its best moments far out the best production of a german singer. (my all time favourites 'Bring me some water', 'Josephine', 'she drives me crazy', 'Macon, Georgia', 'hold me now', which unfortunately doesn't show up anymore in the live set)
Of course, the record label, Long Island Records, went bankrupt, of course the cd didn't sell the number of copies it merited, of course we never got to see this line up on stage...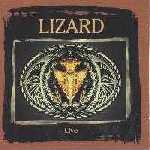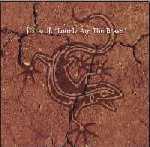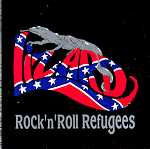 Fortunately, Lizard went on in 1995. A new line up, including the amazing guitar duo Christoph Berner and Volker Dörfler, the EP "Riding on a train" 1996 and loads of gigs finally led to the recording of the live CD in 1998. Released in 1999 on the small Stormy Monday label (no need to say the promotion was in line with the size of the label) the CD (of an outstanding quality) showed the band at their best. All my doubts on possible authenticity issues, were burried in the following years when I attended some thousand shows. Lizard reached a new level of perfection.
In december 2000 I saw Lizard as the support act of Molly Hatchet. Georg Bayer, with a broken arm, the band in excellent shape. In februari 2001, the "Southern steel" cd was released and was the best european southern rock cd of all times. There is not a single song you can describe as being mediocre or a filler. Southern Steel is in all its aspects a masterpiece, not only nationally spoken, but also compared to the american productions.
The new record company Halycon did a great job, the cd sold relatively well in 2001 and everything seemed to have a happy ending and a new tour with Doc Holliday was well received by the public, which attended the shows in large numbers.
A year later, the Halycon label ended its activity (3 years), the complete record business went down, because of the introduction of the Euro, the consumers got problems and Lizard kept on playing one fenomal gig after the other. Again they went on a german tour with Bruce Brookshire and his boys and played in small and bigger clubs, and somewhere during 2003 you could hear the first new songs.
In the fall of 2003, the CD 'Lonely are the brave' was released, and with it, the best european southern rock CD of all times. Déjà-vu ? OK ! 'Lonely are the brave' was even better than "Southern steel" and consequently better than any southern rock cd released in the last couple of years. No more comment on this ! He who doesn't possess both cd's, can not call himself a southern rock fan. The label at the time, Phoenix Records, did its best but could not compete with commercial market principles and the number of sales of the CD was definitely smaller that the sales figures of "Southern Steel".
Georg Bayer announced already at the end of 2003, that in the fall of 2004 he would quit. Nobody took this threat seriously, but he did quit. He said goodbye to the band and the stage during a sensational farewell concert in october and he passed the microphone to a young singer, Stefan Kossman. Lizard will go on and a couple of thousands of fans and I hope that the band can keep on this top class level.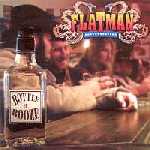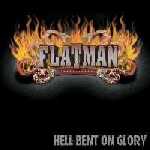 This young singer, Stefan Kossmann, had a history of his own. Already in 1997, he formed the first version of his band, FLATMAN, and played as a Skynyrd cover band in Bayern. It took the band some years to form their own identity and in 2002 they released a CD with self written compositions.
Because of their exceptional live sets, three guitars, and rocking like hell, they inmediately reached the number 2 spot in the german southern rock charts. Stefan and his brother Torsten gave the band gig after gig a more professional attitude, showed the possibilites of a 3 guitar line up, and made use of every cliche pose. Moreover, there is this stunning physical similarity between Stefan and his idol, Ronnie Van Zant. They wear the same beard, make the same movements (Stefan can not have seen RVZ live, because he's too young), their voices sound the same. From the start, Flatman was a joy for the eye. Musically, their debut "A bottle of booze" suited perfectly.
On their first CD, Flatman made a lot of mistakes, any young band makes. But nevertheless, the CD could convince, especially when one knows the live potential this band has.
A cd with no complexes, fresh sounding. The band plays classic southern rock, but although it's a classic rock band, the band and the cd are not a tribute project. Because of a lot of gigs, amongst others with Lizard and Rebel Storm, the band grew tighter and we got an appetite for a second CD.......which eventually was released in the summer of 2004. It was a new step ahead, certainly musically spoken. Whether it will be a step ahead commercially spoken, only time will tell.
When a man such as Georg Bayer quits, his band has a problem. Lizard asked Stefan Kossman whether he was willing to fill in the space in Europe's best band. He was willing and since then he is not only singer, guitarist and songwriter for Flatman, but also frontman for Lizard. At this level, a band has to offer the best possible replacement or else there is no real championsleague. At the same time, it is an opportunity for Kossmann to play with a band that has a routine of many years and to expierence some musical influences that are not limited to southern rock.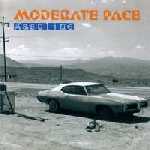 In the slipstream of German's largest bands, other bands tried to get their names known. For instance, Moderate Pace from the Sauerland, which in 2002 released a more than decent debut ("Gasoline"), but because of line up changes they somewhat disappeared into the void.
Although they can not be considered a southern rock band, the play a agreable mix of R&B, bluesrock, country, funk and westcoast based on traditional southern rock riffs. This band has to release a new cd, play gigs in bigger clubs and has to look at its future in a more large scale scope, otherwise they'll condemned to the small bars and clubs circuit.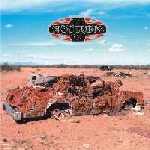 The same goes for the Hamburg band Nocturn, which plays a nice live set, but they experimeted too much with their first CD ('Nocturn'). Here the same history, line up changes, and the tragic death of their keyboard player, prevented the band to continually work on getting their name known. 2005 should be the year of new and large activities, otherwise the band will stay a project among friends. The line up with only one guitarist is not exactly what one expects of a southern rock band.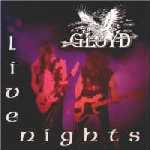 The story of the Dusseldorf band G'Loyd is different. Since 1976 (!) this band, formed around co-founder Peter Steinmann, plays in the local clubs, recorded 5 LP, was support act for countless international acts. They play a party mix of hard rock and southern rock, which is quite agreable to listen to live.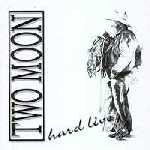 The band Two Moon will no longer be heard of. Not with the line up that in 2002 recorded the debut "Hard live" during their performance as support act for Doc Holliday. The band unexpectedly split during the summer of 2004, but founder Alex Fuchs and guitarist Dieter Gottschling will have another try in 2005. Hopefully, they 'll have the courage and the perseverance.

The Berlin band, Hempbells, has a sound that can be described as familiar to southern rock. They play solid bluesrock, largely influenced by the Texas legend ZZ TOP. They are basically a very decent band that is suited to play in clubs. Since the band is a trio, it can hardly be a "real" southern rock band.
Southern rock in Germany is an item that, at first glance, seems simple and synoptic but that at a closer look, almost seems to take on absurd dimensions...
Buy the rare and less rare cd's of the bands presented here and go to the concerts of these few true (southern) rockers. One thing is guaranteed : you 'll have more fun than when you attent the current mega events type such as 'Rolling Bones in the Park" at gastronomic prices where you get the live "feeling" through video walls.

Fred Schmidtlein (Impressum, artikelleiste), 01.02.2005.