Copyright © 2007 Road to Jacksonville
Webmaster : Patrice GROS
Tous droits reservés.
Design par Zion pour Kitgrafik.com
GEORGE HATCHER BAND
DISCOGRAPHY by John Molet
The George Hatcher Band was certainly one of the greatest southern rock bands between 1976 and 1982, and surprising they were not from Dixie land, but from England. And, as Whisbone Ash or Bad Company did, this band helped a lot this musical style to emerge. First, they released the great "Dry run" album, back in 1976 (fot the ones who were lucky enough to get it), and all the southern rock fans immediately loved this album and this band. I must admit I fell on my ass when I first heard the song "Lucky guy", for example.

George Hatcher was 20% of blues, 40% of boogie and 60% of rock'n roll. All this added with such great feeling, a bit of progressive music, an explosive cocktail. George Hatcher was, and still is, a hell of a singer, somewhere between Joe Cocker, Gregg Allman, Rory Gallagher and Bob Seger. He had in his band two wonderful guitar players, Phil Swan and John Thomas. While listening to this first album, a few weeks ago, I just wondered how this album could be so unknown..... There was everything, the guitars, the singing, the songs. For sure, there was nothing missing and I bet if this kind of album could be released nowadays, it would surely well received by the people loving southern rock music.

With "Talkin' turkey", which was released one year later, it was an other great piece of southern rock that George Hatcher Band gave us, and it confirmed us this band was a great one and they have desserved much more fame than they had. A bit more worked than their first album, "Dry run", they were big names on this new one with John Mc Fee, from the Doobie Brothers on pedal steel guitar and Huey Lewis on harmonica. These people are for sure marks of quality, aren't they ? And songs such as "Black moon rising", "Forty Ford" or "The cadillac" are some of the greatest southern rock beauties. "Rich girl" was their third album and was really different from the two first ones. As many bands during these years, they tried, or were forced, to try to get a wider audience, and they changed quite a bit their rock'n roll music. The two main people from the band, the guitar players had already left the ship. Was it a consequence ? And as many bands, this change was not a real success and the future was real difficult and uncertain.

Many people thought "Rich girl" was the last album from George Hatcher band, they kept on worlking and released an other album in 1982, "Coming home". It was for sure different from "Dry Run" and "Talkin Turkey", but they were songs such as "Read The News" or "Moving down the Road" which were great ones , as was "Young boys" where you could believe it was the late Rory Gallagher singing on this one. Since then, except some recordings with other people, George Hatcher didn't record, to my knowledge, new material, but seems to still be on the road performing this rock'n rock he worked so hard.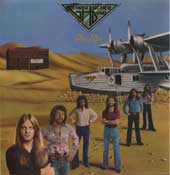 Dry run - 1976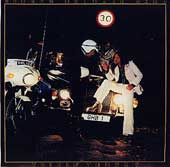 Talkin' turkey - 1977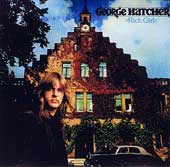 Rich girl - 1980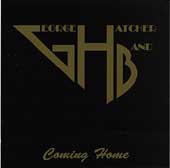 Coming home - 1982