Copyright © 2007 Road to Jacksonville
Webmaster : Patrice GROS
Tous droits reservés.
Design par Zion pour Kitgrafik.com
SOUTHERN ROCK IN ITALY
by Dominique Turgot

While searching for southern rock bands over the Internet, we quite easily found some famous and some almost unknown bands, in which nobody seems to be interested in.
We got this idea of writing an article about european bands, and we'll first start with Italy. The bands we've been in contact with (Voodoo Lake, Southern Confort and W.I.N.D.) were really enthusiastic in being part of this article.
There should be some articles like this one in the next months concerning other european countries (we already have some ideas).
I wanna, sincerely thank all the bands which were involved in this article, for their patience, their availability, their kindness and for the time spent answering the questions.

Southern Confort is a Lynyrd Skynyrd Tribute Band. They didn't record an album or composed a song. The only recorded material they have is a demo cd.
Voodoo Lake has two ex members from Southern Steel in its lineup, the famous band from Torino, and is very much influenced by Lynyrd Skynyrd's music. To get in contact with them was pretty easy as I've been knowing Leon (bass player) for a couple years, we even met in '98 in Jacksonville for the 2nd annual Freebird Picnic (which, unfortunately doesn't exist anymore).
W.I.N.D is now a power trio, just as Gov't Mule, from which they feel really close.
---
CD REVIEWS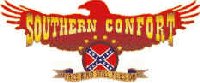 SOUTHERN CONFORT

Album : DEMO

Musicians :
G de Filippis : vocals
M.Pisati : guitar
G.Fugazza : guitar
F.Giusto : bass
B.Denti : drums
R.Maccabruni : keyboards
L.Crippa : guitar

Titles :
Workin' for MCA / I ain't the one / Sweet Home Alabama / Crossroads / Freebird / T for Texas

Southern Confort recorded six classics from Lynyrd Skynyrd. The most impressive is that they succeeded in reproducing the sound of the two first albums of their heroes. The guitar parts are played note for note, the vocals are done in the original spirit (you can notice some intonations real close to the Ronnie's way). You can be proud of your work ! Hats off ! They've really got the potential for writing great songs !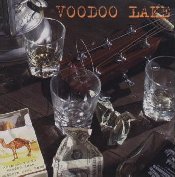 VOODOO LAKE

Album : Voodoo Lake

Musicians :
Max Arrigo : guitar, lead vocals
Simone Ubezio : guitar
Fabrizio Ray Viora : guitar, slide guitar
Dario "Leon" Leonelli : bass
Fabrizio Montanaro : drums
Giuliana Coluzzi : background vocals

Titles :
Manson / Turn the tide / Swamp of grace / Hellbound / Rainy days / Keep on run / Screaming guitars / I don't need you / Don't thikn it's over / R'n'R (still alive and well)

Also influenced by Lynyrd Skynyrd, Voodoo Mlake gives us a really really nice album wxith this first recording.

The general sound also reminds me of the first two albums from Lynyrd Skynyrd. You can notice a big fat sound from the bass (Leon is using a Gibson Thunderbind '65 which belonged to Leon Wilkeson). The bass parts remind me also of Leon Wilkeson's. The three guitrars did a remarquable work, with great slide guitar parts. There are also some Allman Brothers Band influences in a few songs with the twin guitars playing harmonies.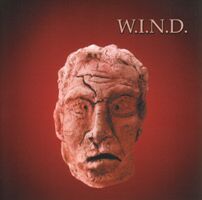 WIND

Album : W.I.N.D

Musicians :
Fabio Drusin : bass, harp, sitar, percussion, vocals
Jimi Barbiani : guitar, slide guitar
Sandro Bencich : drums
Gianni Rainone : keyboards, background vocals

Titles :
Keep on loving / Angeline / Over the sun / Walking down the line / Good girls / Bad luck blues / We're not angels / Las Vegas is driving me wild / Wrong side of the bed / Statesboro blues

W.I.N.D is a bit "different" from the two other bands, as their music is not mainly influenced by Lynyrd Skynyrd, they are really close to the Gov't Mule 's approach. Really nice arrangements (the clean guitar parts are great), big production, fabulous background vocals (on "Over the sun", a superb southern ballad with a really nice and melodic guitar solo). They also play a great version of Staesboro blues, which is pretty close to the Allman Brothers Band's one. Let's hope the departure of the keybaord's player (great player) won't dramatically change the band 's sound.
---
INTERVIEWS
Giuseppe De Filippis from SOUTHERN CONFORT

When and how did you start SOUTHERN CONFORT ?
Southern Confort started out in 1993 when M.Pisati (guitar) and M.Maiocchi (guitar), two old friends decided to form a band playing southern rock( favourite musical genre they listened to). Soon joined the band G.DeFilippis another M.Pisati's friend on vocals. So they started moving the first steps through the Lynyrd Skynyrd repertoire. But the band needed a third guitar to emulate the Skynyrd tipical sound, it was when they met G.Fugazza, guitar and slide guitar player, who joined the band in early 1994. It was this same year the band started playing live.
As every non-professional band, Southern Confort went through some difficulties, such as job troubles, finding a good place were to rehearse freely, people changing, but I guess this was a kind of natural selection that every band walks through. F.Giusto joined the band in 1995, as did P.Scuzzarello.
The actual line up is: M.Pisati- guitar; G.DeFilippis- vocals; G.fugazza- guitar; F.Giusto- bass guitar; B.Denti- drums; R.Maccabruni- piano and keyboards; L.Crippa- guitar and special guest from Lynyrd Skynyrd Trybute Band.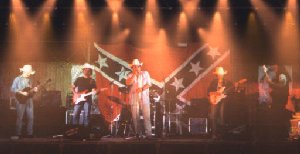 What are your main influences ?
Lynyrd Skynyrd, Allman Brothers Band and other bands like Molly Hatchet, Point Blank, Blackfoot and ZZ Top, Charlie Daniels and Marshall Tucker.... but also blues and blues rock artists like Muddy Waters,Johnny Winter, Stevie Ray Vaughan and many many others, 70s and 60s rock'n'roll music heroes and Jimi Hendrix.

You're mainly a cover band but do you have some original songs ?
When we rehearse, we use to start with some improvvisations, just to get in the mood...These are the only originals we have, but they've never recorded. Individually G.Fugazza compose and record some songs with his pc, just for the fun.

Is this king of music appreciated in Italy ?
Yes but there are not so many fans,compared to the fans of bands such as U2 or Metallica. But every single italian southern rock fan is very very passionate fan.

Is southern rock well air played in Italy ?
Oh italian radio stations do not play it often or do not play it at all (they ariplay only commercials... most of the time). Sometimes you can hear "Sweet home Alabama" or "Jessica". We are not big radio listeners, so our answer is not really objective....Maybe some local radio stations could do it, but those stations usually cover a small geographical area.

Do you have problems finding gigs in Italy ?
Yes, it's very hard. As we're not professional with a management, we have to do everything by ourselves

I've read about your collaboration with "Lynyrd Skynyrd Trybute Band".Tell us about this collaboration ?
We conctacted them through their web site just for a few questions, then after introducing us, we decided to meet an evening and do a little jam...that's how it started....Lynyrd Skynyrd Trybute needed some of us for some concerts so we were very happy to help them. They are fine, nice and simple persons and this is a really good collaboration : we help them, and they help us. And the passion for the same kind of music is a great thing to share.

Do you have any relations with the other southern rock bands in Italy (Voodoo Lake, Wind, Dog Soldier...)?
Only with Lynyrd Skynyrd Trybute Band, we received just a couple of mails from Leon (Voodoo Lake), that's all....

What is your major memory as a band ?
There is not one in particular, but the sweetest memory is everytime we received congratulations after a gig from people that never heard or knew us ...it's a kind of a good start for us to go on and share our passion for music

As a southern rock band, what is your biggest dream ?
To play in Jacksonville at the annual Freebird Foundation meeting....Let's keep our feet on the ground, our biggest dream is to have the chance to go out and play, having fun and introduce southern rock to everyone who doesn't know it.

What is your opinion about the future of southern rock in Europe ? USA ?
Southern rock today is not like the one you could hear in the 70s, but the things change, so do the music....hopefully in a positive way






Tell us about your projects
Well, our projects are not great ones : play more southern rock songs, do more concerts and try to spread southern rock music around to people who don't know this music and these bands...keeping the memory alive....we are just a little band : we don't make any record, we don't write any song, we just want to share our passion for music

Dario "Leon" Leonelli from VOODOO LAKE
Are VOODOO LAKE members professional or do you have regular jobs ?
The only professional is Simone, he has now a new recording Studio in Turin, it is also our base studio, Fabry Viora works as mecanical stuff, Max works with social stuff, Fabry Montanaro is still a trucker and I work as information technology in a big factory.

The sound of your first album reminds me some of the early Lynyrd Skynyrd albums. Is it something you wanted to re-create or dit it came naturally ?
Me and Fabry played Skynyrd for almost ten years, so we don't search that sound, we have it naturally, it is our style. Same for Max & Viora, they have played Allman & Skynyrd for years. That's why many people that love both bands have found in Voodoo Lake the perfect solution.

Your album is not yet distributed inFrance. Can you tell our readers how they can purchase it ?
In a couple of weeks it will be distributed in France on the web from www.jcrmusicnews.com. We don't have a major behind us so we do not have a distributor for music shops.

How did you proceed for the recording process (everyone playing live or player by player ) ?
First we record a double drum track "live", and then we overdub every instrument. This for the first album. The new is a little bit different: We are recording live in separate tracks, almost ten times for song and then we have many possibility of choice, ya know, "it's better this riff, this bass part..."

Did you record songs which were not released on the album ?
Yes we recorded two more songs that we cut off, and deleted from master, they will be recorded for the new album. Now we have enough songs for two more CDs.

Do you play cover songs in concert ? if yes, which ones ?
Sure we do a Country instrumental song, that is one of the songs cut off from the first album. Skynyrd's, Call me the Breeze, Simple Man, Crossroads, Whiskey R'nR, Dont ask me no question & Sweet Home Alabama. From Bad Company, Can get enough. From ZZ top La grange. from Georgia Satellite, Keep your hands to yourself & The race is and from Allman, Ramblin Man and the last, from Outlaws, Another loves song.

Is this kind of music appreciated in Italy ?
Sometimes when we play for the first time in a new place, the crowd is in shock, they don't know this kind of music, so you can see hundred faces with big eyes watchin tree guitars playing a solo togheter. The second time is better 'cause there are two hundred people dancing & screaming.

Is southern rock well air played in Italy ?
No, only a few people know what Southern rock is, that's why we have many sold out shows. people love 'em. But the media works for major labels and take money to play that music stuff that sounds like Bumz bumz bumz!!!!!

Do you have problems finding gigs in Italy ?
We have some problem. Not for the genre of music, but for a new law here, that is the cause of many "no more Live-music" Pubs and locals. It is a very bad thing also for young musicians that can't be pay a lot of taxes for play.........it is hard for us who played for the last 20 years.

What is your major memory as a band ?
We are young as band, but one of the recent memory is a live we did last Friday with some special Guest Like Mauro Pagani, a musician & productor that played with the italian band PFM & song writer Fabrizio De Andrč. we played also with Morgan Castoldi singer & bass player of a band named Bluvertigo. Funny nite.

As a southern rock band, what is your biggest dream ?
We sincerely don't think about bein' famous, or make a lot of money, we have a small dream now: Not to load the truck, drive, prepare the stage, reload the truck again and drive to come back !!!!!!! This really break us !!!!!!!! LOL

Do you have any relations with the other southern rock bands in Italy (Southern Confort, Wind, Dog Soldier...) ?
Yes I met Fabio Drusin of Wind last year, we have a project to play live in an european Bike fest in June.
Sometimes I heard also some news about Dog Soldiers, and Luca Crippa who played with me with Lynyrd Skynyrd Trybute is now with Southern Comfort..............we're a big family.

What do you think of southern rock bands in Europe ?
The Best !!!!!! I think Southern Rock died in '77 in USA but it is reborn here in europe. My preferred Southern rock band post '77 is from Holland, the Moonshine band, they are incredible. we, the european, play it with more passion and love trying to make it better than better. Maybe 'cause we are always under test, ya know " What will they (USA) think about our songs ??".

What is your opinion about the future of southern rock in Europe ? USA ?
People love it and wanna hear it. Thats what the Majors should understand. I send our CD to the record label of a famous modern southern rock band, and they replyed that Voodoo Lake wasn't the kind of music they produce!!!!!!!!!! Who is the fool??? the magazines that did the reviews or the Label?? European music businnes is under controll from USA. We, european southern rockers, have restarted the engine, now we need the majors to keep it running.

The bass guitar you're playing once belonged to Leon Wilkeson. How did you get that guitar ?
It cames from George Gruhn Guitars of Nashville TN. Leon Wilkeson broke it during a show, and then sold it to Gruhn. He makes a Stock of guitars and basses for a music shop here in Turin. The bass was sold for 2000.00 to a bass player. I met him before a show we did togheter in 1994, he didn't know we played Skynyrd tunes, when he told me about it I told him I didn't know who Wilkeson was and I offered him 2500,00 to buy it. He didn't accept !!. In '97 Max saw the Tbird in a Guitar shop in Turin, the guy needed money and wanted 2.300. I offered him 1000. After 3 month it was mine!!!! It is my baby. It is a piece of southern rock history. Last time I met Leon Wilkeson I told him: " Hi, my name is Leon, I play Bass in a Skynyrd tribute band and I use your '65 Gibson Thunderbird". Leon was one of the nicest person I ever met, I can't tell ya what he said, but he made me happy like a kid.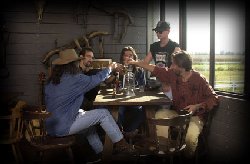 When you were with Southern Steel, you were the only european band playing for the 1st Freebird Picnic in Jacksonville, back in '97. Artimus Pyle jumped on stage and played "Call me the breeze" with you. Tell us about that great moment.
We were in shock. we were so shocked that we never realized that Judy introduced us. When we started the first notes of Searchin' the crowd get mad. The Southern Steel, the europeans, kicked their ass off!!!!!!!!!

I've read you are about to be part of a german festival with major bands (Dickey Betts Band....) ? Can you confirm us ?
Not yet, we called the organization, but we didn't received a confirm yet. I'll tell ya when they will reply, cross yar fingers...

Do we have any chance to see you in France in the next few months ?
I don't know, we hope, but If you can find us 3 dates in a week end, in 8 hours we are in Paris ready to play!!

I've read you went back in the studio by last october. How were thesse sessions ? When will your next album be released ?
We think the album will be ready for september or october, we were in trouble with CEDI Music, who was sold last September. Now with our new Studio things will be goin' better.........
Fabio Drusin from W.I.N.D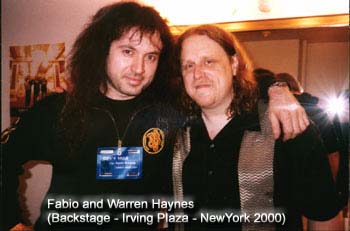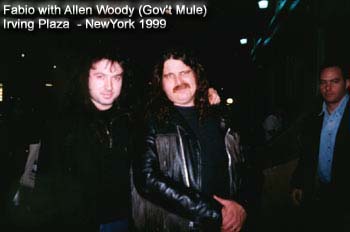 Do you have problems finding gigs in Italy ?
It depends, we play a lot at Bikers festivals In a lot of good pubs, it's not easy to play in Italy if you don't have a big name. We're pretty famous in our country, so we can play enough gigs, but for the smaller bands it's not easy.

What is your major memory as a band ?
Ohh man we've got a lot of good memories..I met Warren Haynes and Woody in N.Y., we played before Blues Brothers, John Mooney, Yardbirds and Doctor Feelgood, Joe Coker...Jimmi has played with John Mooney four songs, it was amazing to see our guitar player share the stage with him!..And Johnny Neel!! God bless that man! We have played four songs with him, recorded, played live with him in a famous club in Nashville, drank with him, ate with him, partied with him...We're friends!...This is like one of our dreams comes true!!

As a band, who would you like to perform with ?
With Gov't Mule! We're a trio like 'em, we play similar, for the kind of music, the sound...They are a great band, I've seen gov't mule four times in N.Y....The Allman Brothers Band is another group we'd like to play with!...We have played with a man who was an Allman player and a Mule player... The great Johnny Neel.

As a southern rock band, what is your biggest dream ?
As a band one of our dreams is to play music, take a tour, meet our heroes, play with'em, record some songs and tour again...We want to play, share the stage with the players we like..Jamming with 'em...For this reason I love what Warren Haynes is doing. He is the best guitar player, he sings good, write good, always on the run..

Do you have any relations with the other southern rock bands in Italy (Southern Confort, Wind, Dog Soldier...)?
Yes, we're pretty in touch with Voodoo Lake, Bullfrog, Bluesdogs, Rudy Rotta blues band....

What do you think of southern rock bands in Europe ?
Southern Rock is a strange thing...In U.S.A. they play more blues-rock. In Europe the bands I've heard play more hard rock, they put on a t-shirt with the rebel flag and play some heavy riffs. It's good, but I don't know the end and the beginning of this word. For most of the people in Italy, Southern Rock is Blackfoot and Molly Hatchet, but also Zakk Wylde and Cinderella....To me Southern Rock is a mix of soul, blues, country, R'n'R, Honky Tonk, and bands like the Allman Brothers and Black Crowes and Gov't Mule, and W.I.N.D. are far away from these bands, they're not southern rock in this sense, they come from the south, and they play Rock and Blues...If they call it southern rock it's good to me, but there are a lot of kinds of "soutern rock"..

What is your opinion about the future of southern rock in Europe ? USA ?
It will be popular, like the '70....I've seen a lot of bands growing up, recording, selling cd's....a lot of magazines, festivals, web sites like gritz.....and young people and musicians are pretty interested in this sound!

Do we have any chance to see you in France in the next few months ?
We hope!! We love Paris and France and we received a lot of mails from France. This kind of music is more popular in France and Germany than in Italy.



You've been recently recording in Johnny Neel 's studio in Nashville. You recodred songs with him. How was the work with him ?
Recording with Johnny was AMAZING! We played live in the studio, all together, with no need to speak when we started of the song. Johnny's blind and we spoke with the music, amazing, we've recorded directly to analog tape at the first take, maximum second tape! The feeling was BIG between us and Johnny. He is a fantastic player and singer! He sings a duet with me in Boogie man...You can hear it on our web site at www.wind-band.net. We played four songs and two improvised. Jams, instrumentals, very long....It reminds me the Fillmore concerts! He's got so much sensibility for the music that he seems to come from an other planet!...We're in touch with him and his engeneer Dennis.Great persons, with soul, heart and love for the music. Our cd will be finished around September....Watch out!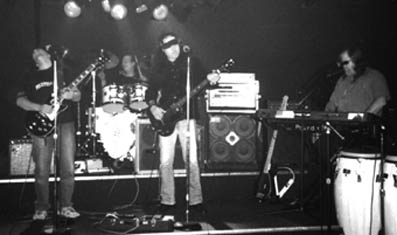 W.I.N.D with Johnny Neel in Nashville