Copyright © 2007 Road to Jacksonville
Webmaster : Patrice GROS
Tous droits reservés.
Design par Zion pour Kitgrafik.com
PAT TRAVERS 21 October 2011 Forum of Vauréal (France)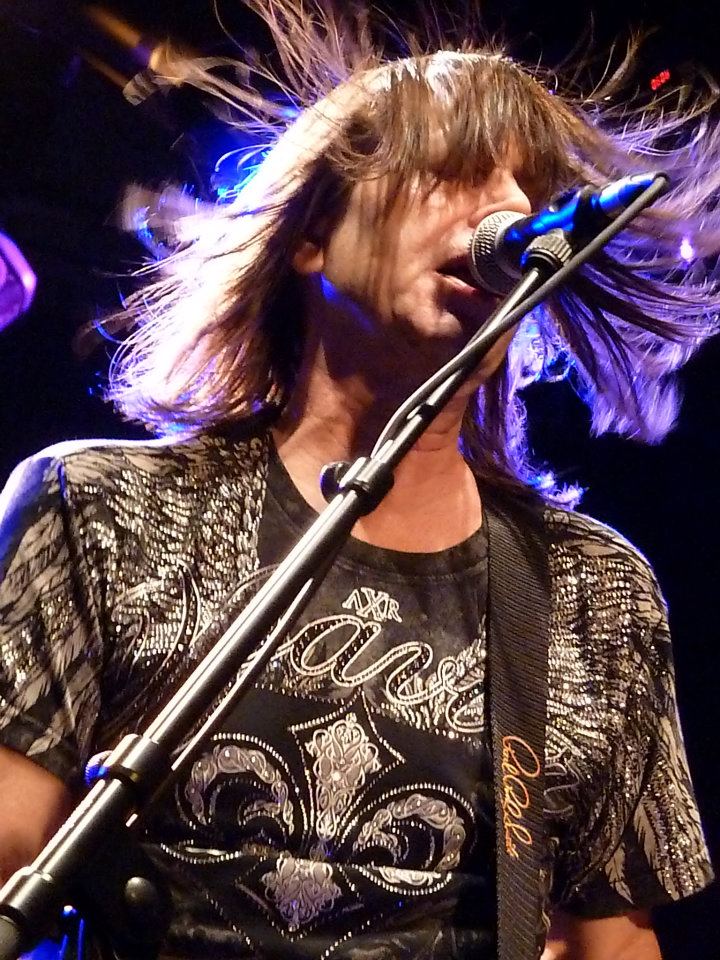 Thanks to Roger and Fred for the pics.

It's about 8 pm this autumnal friday and the audience begins to flock at the Forum of Vauréal's doors, a quiet seventies audience but not only ... I have to notice that the guests of the evening conquest their fame in the middle of the 70's and so it's quiet logical that a small group of old, true and loyal supporters feels still concerned by this evening !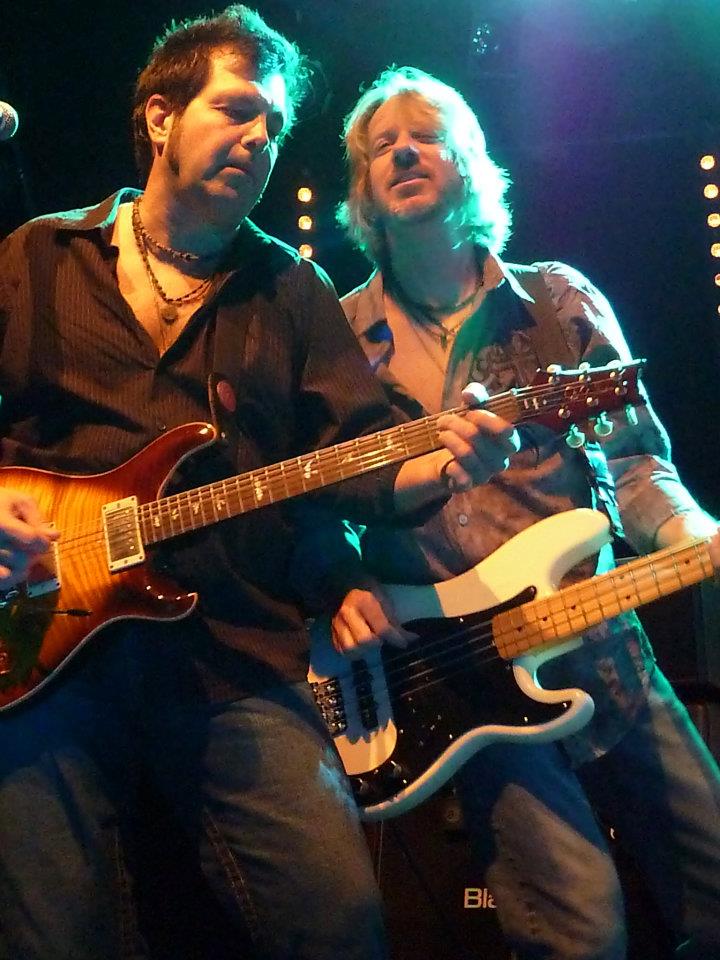 So, again a super good initiative to give to the crédit of the Forum's managers who renew for some years the good projects for the great pleasure of the rock enthusiasts ! Around 9 pm the lights switch off and we find again with a real pleasure on stage Monsieur John Coghlan (yeah... the former famous Status Quo's drummer !) and his band "John Coghlan's Quo". And what do you think those rascals can play, hey?.... Well « Caroline » as aperitif, followed by a good main course where we can find pell mell some « Paper Plane », « Roll Over Lay Down », « In My Chair », « Railroad », « Gerdundula », etc... and to finish, nothing less than the delicious « Rain » and « Down Down » as desserts. We could find us back in the middle of the 70's! Well… if we are more objective, we had to admit that the copy isn't really... on the level (!) of the original, but it doesn't matter... the John Coghlan deserves the fans' respect !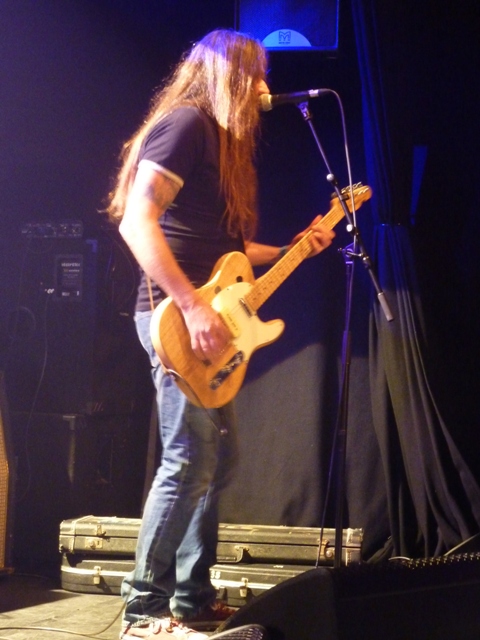 Then we had the great moment that the audience who came in large numbers to salute the Southern Canadian was waiting for. I have to say that Pat Travers is quite famous in the Southern Rock area since the middle of the 70's (same case for him!), with in particular the albums "Makin magic" or the fantastic "Got for what you know" (with Pat Thrall), and so it seems to be logical to meet here some regulars of Southern concerts… So let's go ! First, what is impressive is the band's level around Pat : a damn hell band for sure! I discover the Texan guitarist Kirk Mc Kim, pretty good, the man on the Paul Reed Smith, idem for Rodney O'Quinn on bass (what a presence!), and what can I say about the veteran Sandy Gennaro on drums? Later in the evening, someone will tell me that Sandy stood in Sean Shannon (former Molly Hatchet entre autres) almost off the cuff! So a super band playing up to the mark around the Boss who, as usual, hair in the ventilator's wind and special effects flanger/chorus guitar sound, didn't loose anything of his youth's skills ! What is also really good is that Pat Travers lets an important place to Kirk and it allows us to appreciate super double lead chorus (great !)...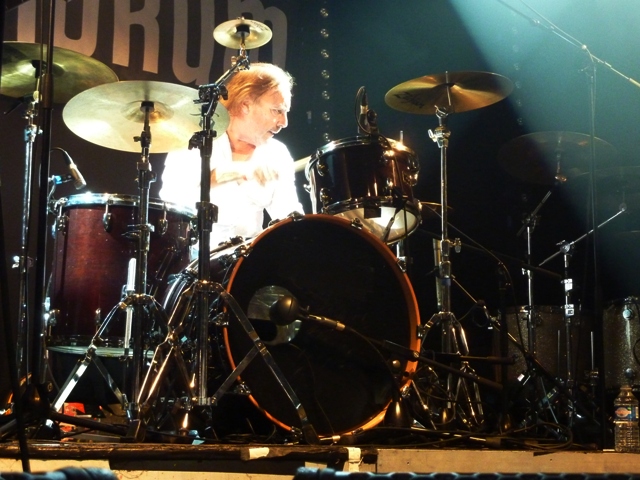 Then this concert remains us the old time (of the Blues Rock) with a group of tunes for a long time burned in our rockers' brains. Whether it's "Life in London", "Rock'n Roll Suzie", "Crash and burn", "Heat in the streets", the splendid "Stevie" or the unmissable and inevitable "Boom Boom (I got the Lights)'', we had all ! We had the right to listen to two titles of the new album (Fidélis) in which the easily memorizable "Josephine", to end the evening with a very good version of "Snortin' whiskey" and that was it. Listening to what some people present two years ago in the New Morning said, this 2011 concert was much better, and that makes me grumble that absent people were wrong but that's the kind of thing that we keep harping on so often, incidentally too much often !

John Molet
Traduction Y. Philippot-Degand