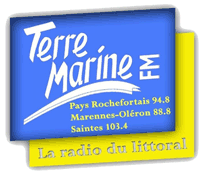 Copyright © 2007 Road to Jacksonville
Webmaster : Patrice GROS
Tous droits reservés.
Design par Zion pour Kitgrafik.com
BLACKFOOT Train Train at the Spirit of 66, Verviers (08-06-2009)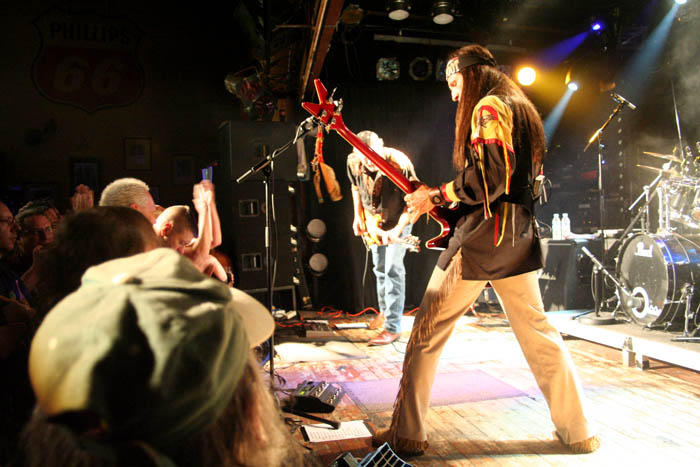 Three days after Lynyrd Skynyrd in Paris, we've been lucky enough to see in Europe
an other top band in the southern rock, Blackfoot !
Blackfoot, it's unmistakably the most hard rock side of southern rock, great albums
like Marauder, Tomcattin, or Highway Song Live contributed to this band's legendary reputation. Unfortunately, in the beginning of the 80's, the managers of the record labels at that time dictated a too sudden turning to the commercial FM style (Siogo, Vertical Smile, etc...), rushing the band's split.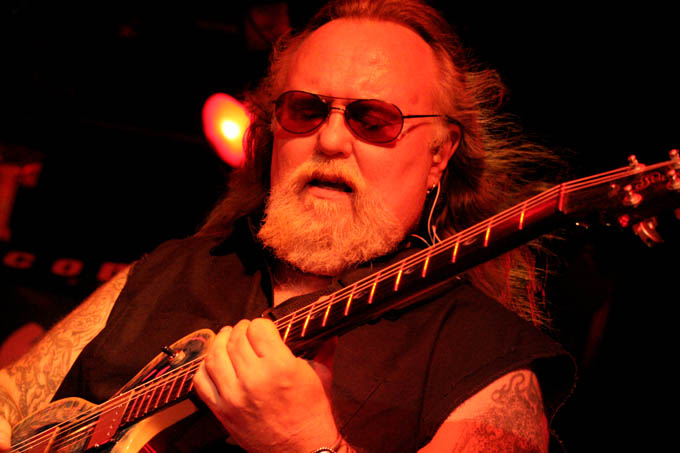 Today Bobby Barth (ex-Axe's singer) stands in for Rickey Medlocke
(who really found his place with Skynyrd !), and BB (The Tattoo Man)
actually takes on quite well the difficult task required!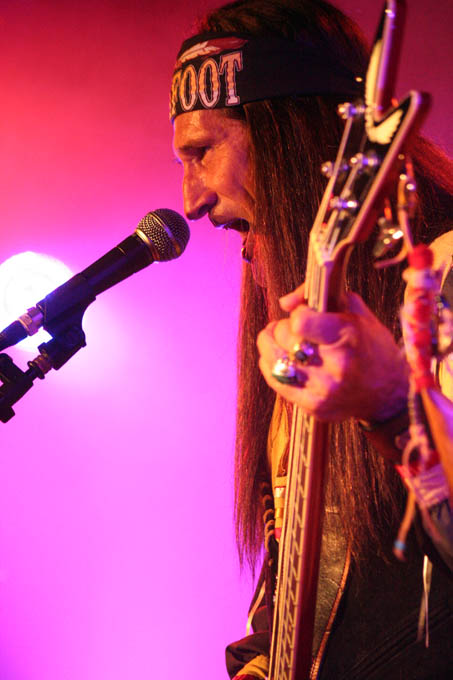 After their very appreciated show, a few days before, at the Sweden Rock Festival,
they were for one evening at the Verviers' Spirit of 66 for an additional European date. Talking about it, if we can thank Francis Geron (the boss !) for having planed this show, herewith we precisely wonder wether it still exists in France enthusiast organizers for this kind of music, because still, Blackfoot in France would have worked, obviously, anyway!... Once the eternal regrets over, let's go back to the Spirit of 66 that is lucky enough to receive Charlie Hargrett and Greg T. Walker's gang. Around 8 pm, the club
fills bit by bit, and we can recognize some faces (like the Natchez and co)
that didn't hesitate to make a long moving to come and pay tribute to Blackfoot.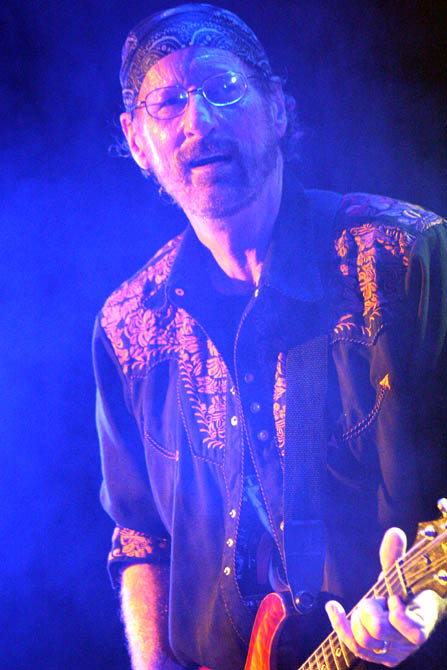 Good Morning, Wishing Well, Morning Dew : the tone is set, the evening will be electric. Ensconced at the front row, there's no doubt, "I not move"! The band moves on classic songs to some more recent titles like "Sunshine Again" dedicated to Jakson Spires (passed away in 2005). Without time out, the guys are at the top, the audience (250 to 300 people) responds also very well and communicates with the band. We feel that the guys present here this evening are not in the audience by chance !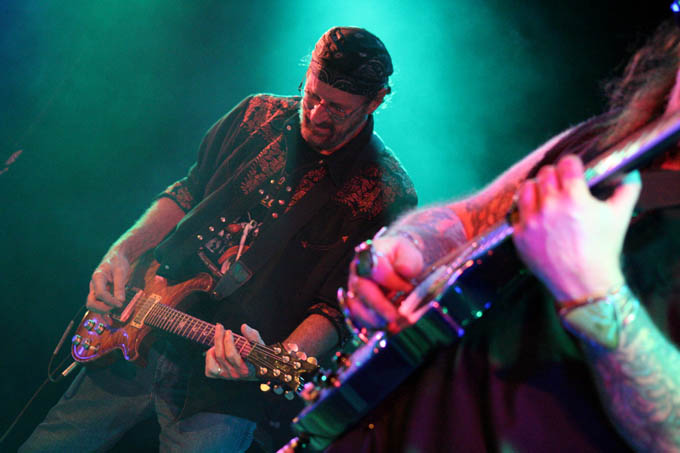 For me, some high points are to remember in this show like : Left Turn on a Red Light, Fox Chase, Fly Away, and of course the last two titles of the show : the must see Highway Song and Train Train. No encore in spite of the audience's insistence, (after Highway song, it's a little like after Freebird for Skynyrd !) : the fellows aren't all young anymore and well deserve to catch their breathe, 1 hour 40 non stop playing live, we can say that it's still respectable !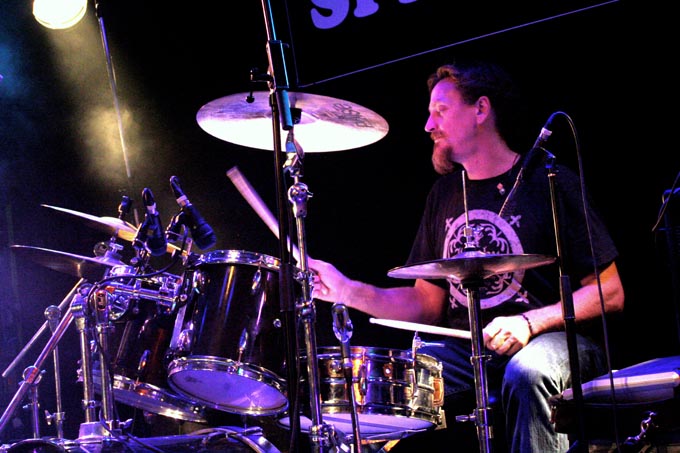 Note the band's availability : it answered very kindly to our questions before the show, with a Charlie Hargrett with still lighting up eyes when you talk with him about Southern Rock Music ! Unforgettable moments for the southern rock fans !
(Charlie Hargrett Interview to come!)
Philippe Archambeau et Jeff Lescene

Setlist :

Good Morning
Wishing Well
Morning Dew
I Got a Line on You
BB Slide Solo
Baby Blue
Drum & Bass Solo
Great Spirit
Fox Chase
Left Turn on a Red Light
Sunshine Again
Born to Lose
Rollin' & Tumblin'
Fly Away
Highway Song
Train Train