Interview MEDICINE HAT
By John MOLET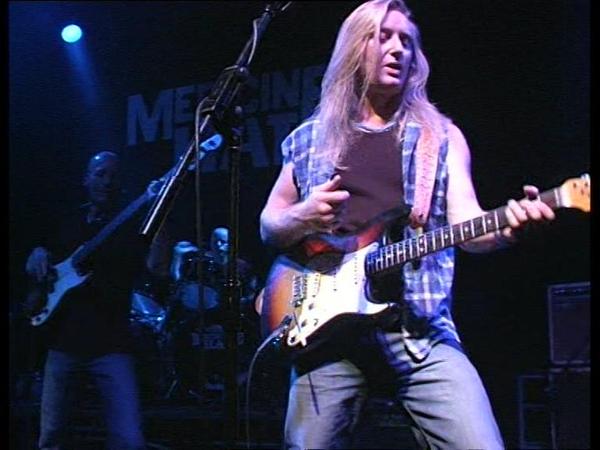 Hello Mark, it's John from the website "Road to Jacksonville", ( www.roadtojacksonville.com )
we are French and have a passion for Southern and Classic Rock, we discovered Medicine Hat a few years ago, but the release of your new album and particularly the DVD made us want to know more about your band in order to enlighten the French readers ( and in the world because our site has an English version !! ) who will surely be very happy to discover and enjoy you. So here are a some questions to introduce you to the site's readers.
RTJ: First of all, can you tell us when and how Medicine Hat started ??
Mark: Medicine hat the band formed around the end of 1992.Myself and the guitarist Steve Love dog were writing songs together and we got some players to take it out live . Originally Steve saw me doing some country songs and said we should do those songs, but heavier, and as southern rock is amixture of country , blues, and hard rock it sounded it sounded southern, though we just share the same influences.
RTJ: Does the name Medicine Hat have a special meaning ?
Mark: Medicine hat is Native American Shamans headress. To me being a Spiritual person
it symbolises freedom and your God given right to think your own way. It is also a Canadian
town which has a Rock and a country station,no pop thank God.
RTJ: In your opinion, do you agree with classifying Medicine Rock in the Southern Rock
category ??
Mark: People can call us what they like, and often do.My favourite band is Blackfoot
I think that says it all.
RTJ: To be honest with you, I can tell you that a lot of Southern Rock fans will be pretty surprised
to learn that you are English, without under estimating Great Britain , we're not used to hearing that style of music coming from over there anymore ??
Mark: Well Philippe,Im from New Zealand originally the rest of the guys are from the U.K....
its not their fault .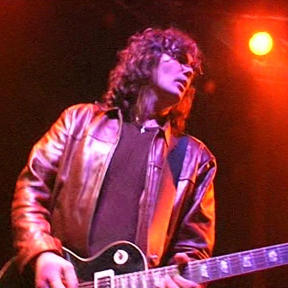 RTJ: Songs from your last album ( From nowhere to here ) like : "If you believe", "Sweet Mama", "Lightning", etc …..seem to carry the characteristics of the Southern spirit, what can say
about that ??
Mark: Like i said my favourite band is Blackfoot so its bound to rub off on me when everyday i play southern rock. I reckon i can probably sing evry Blackfoot lyric off by heart.
RTJ: In comparison to "Bone dry" your previous recording, it seems to me that you've taken a big step forward with "From nowhere to here", can you measure it ??
Mark: When Bone dry was done we hadnt added our new bass player and keyboard player so
musically weve grown.As a singer ive really progressed over the years .
I just think we are a better band now.
RTJ: I love the way Stephen and Mark bring on their lead guitars in certain songs like
"Stay by you" or "Too far gone" they even make me think of people like Jeff Carlisi of 38 Special !!
Who are they inspired by guitar wise ??
Mark: Steve loves 38 special,youve given him a real compliment.He also loves Blackfoot as well
as Van halen and some metal stuff as do we all.Mark is a bit more left field and likes Albert lee Roy Buchanan and a bunch of pickers.He also likes the Sex pistols and Frank Zappa, go figure!
RTJ: During the concert (DVD ) your wearing a Blackfoot T-shirt, you surely realize that all
Southern Rock fans would notice it !! Are you a big fan of Rickey Medlocke ??
Mark: Funny you should say that!. He has been a huge influence on my life .We got to hang out together for a week in 1990 and it was party central!. He is a very genuine guy .Some guys were chasing my girlfriend in the holiday inn and in the fight he was right there with me.
That was one of my best memories, hed also tried to steal her afew nights before.
I said ricky,every man should know. Fantastic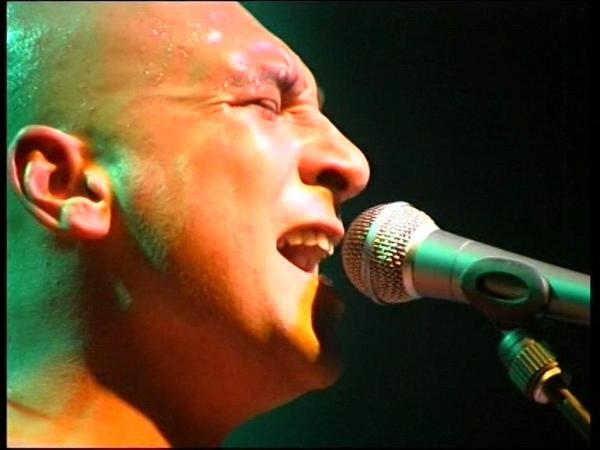 RTJ: On this new album you've marvelously adapted "Old Time Rock 'n' Roll", is it a tribute to
Bob Seger or just a nostalgic feeling due to today's Rock music ??

Mark: The record company wanted us to do it. We didnt mind, Segers great.
RTJ: You generally end your concerts with "Sweet Home Alabama", coming from Englishmen it's a bit surprising ….., might that mean you are Lynyrd Skynyrd fans ….., or what ??
Mark: I've been playing that song for audiences for twenty years!. Every time we dont play it people say after the gig,why didnt you play sweet home tonite?. I dont want to be a killjoy.
It's a great song
RTJ: Is being a member of Medicine Hat your full time jobs ??

Mark: Well, weve been up and down sometimes we have to do stuff we dont like,
but its our choice. Id rather make music all the time but i have to work too.
I reckon its good for the music, because youre not divorced from reality like celebrities.
I come home with dirt under my fingernails . Hell yeah!
RTJ: Is it easy for you to play gigs regularly in England with this style of music ??
Mark: Ha ha , No.
RTJ: What are Medicine Hat's best souvenirs today ??
Mark: Our memories.
In spite of all these questions, I may have omitted important facts that you would like to add in this brief interview and share with all future fans who will be discovering your band through our website, if so, be my guest !!

Mark: You know,we really are all blue collar rock'n'roll bands, Skynyrd , blackfoot , 38 special and
all the other great musicians out there.Medicine hat is in that blue collar working man tradition.
I think work is something to be proud of, and i know Medicine hats music will sound great in
50 years time. We had good teachers.
RTJ: Now our traditional last question in a RTJ interview : If tomorrow you went to live on a desert island and could only bring 5 albums along, which ones would you choose ??

Well, Mark, thank you so much for devoting me some of your time and I truly hope that very soon we'll be hearing and talking all about Medicine Hat in our sweet homes.
Thanks again and Keep on rockin' !! John
Mark: Marauder....Blackfoot b]the muscle schoals sessions....lynyrd skynyrd c]greatest hits ....Glenn campbell d]wild eyed southern boys....38 special e]highway to hell ....AC/DC.

BEST REGARDS MARK JACKSON.